Will My Sex Doll Look Exactly Like in the Photos?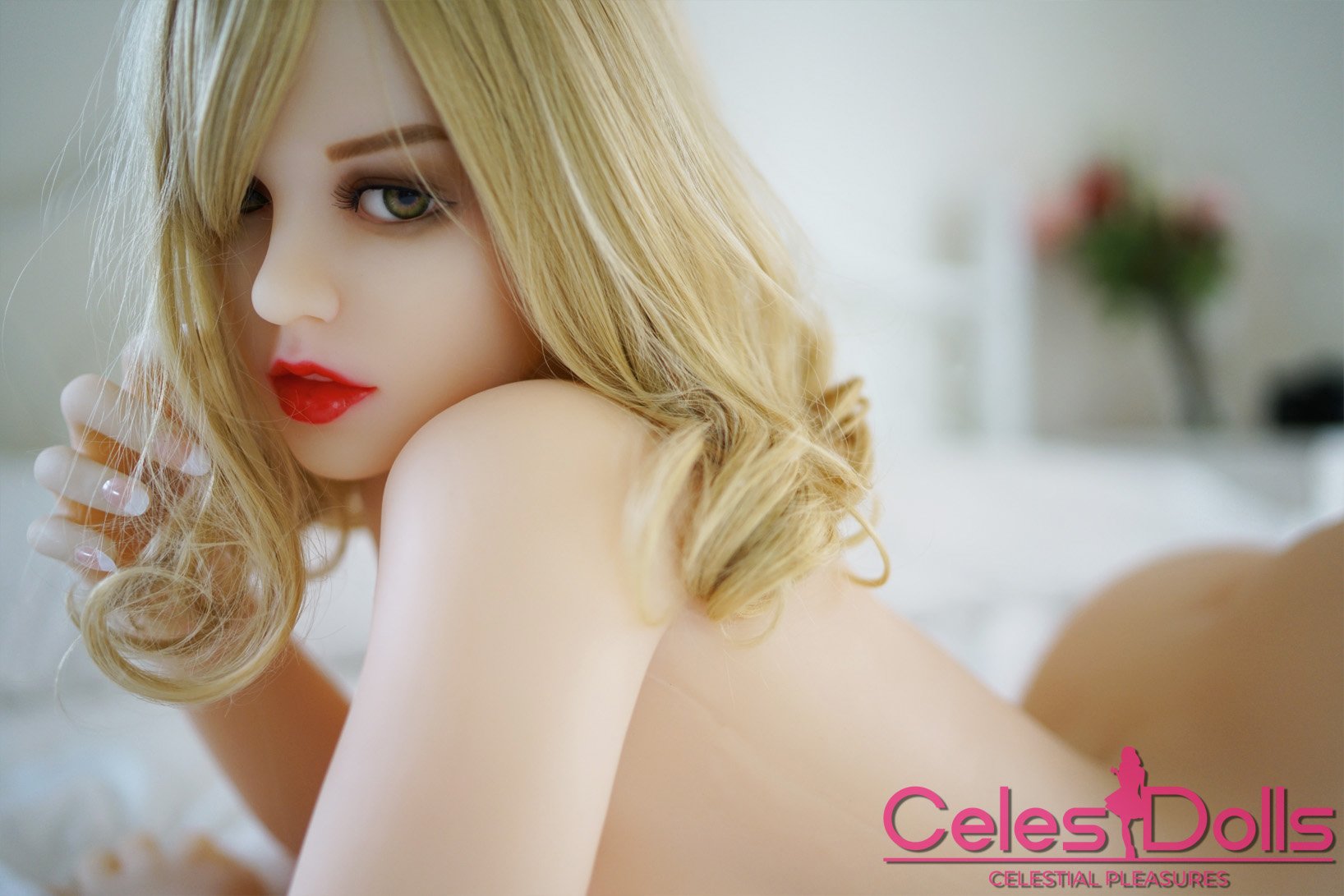 "Will my sex doll look exactly like in the photos?" is a question we get a lot. The short answer is yes and no. It's only natural for sex doll manufacturers to want to make their doll photos look as beautiful as possible. Great looking photos equals more sales. However, this can end up deceiving many customers. To answer the initial question, the longer answer is "no, but they will look at very similar." It also depends on the manufacturer and brand.

For example, let's take a look at some factory photos we sent to our customers in the past.
WM Doll 156cm with #156 Head
This first example is of a 156 cm WM doll with the 156 head. As you can see, the doll looks very similar but not exactly the same. After we sent these photos to our customer, he immediately informed us that it did not look the same as in the official photographs- mainly the wig and facial makeup. Because we did not ship out the dolls until our customers were fully satisfied, we asked the factory to adjust her makeup so that she more closely resembled the official photos.
Here is the before and after:
Upon receiving the updated photos, the customer was satisfied and approved the doll for shipping. If you're not fully satisfied with the way your doll looks in the factory photos, be sure to let the vendor know because a good vendor won't ship the doll without your approval, and will be willing to make adjustments to the makeup or fix any other problems that you see.

In the end, we were told by WM Doll that the official photos were taken by professional photographers with high quality lighting and equipment, and that the photos were touched up. Therefore, factory photos and official photos will almost never look the same, but this gives you an idea of how much the actual doll will differ from the official photos. It's still the same doll. Usually the makeup and lighting are just different, and most photographers touch up the photos (in this case, the wig and skin color were also enhanced).

Let's look at example from another manufacturer.

This doll is the Akira doll by Piper Doll. Mizuwali, the founder of Piper Doll, said in an interview once that none of their photos have been touched up (because he doesn't know how to use the software). They are simply taken with a professional camera in professional lighting. Take a look at this comparison between the official Akira photos and the factory photos. As you can see, it is incredibly similar, just the lighting and head angle is slightly different. This shows that dolls can, in fact, look very similar to the manufacturer's photos, considering it is the exact same doll.
AS Doll 166cm Body With Erica Head